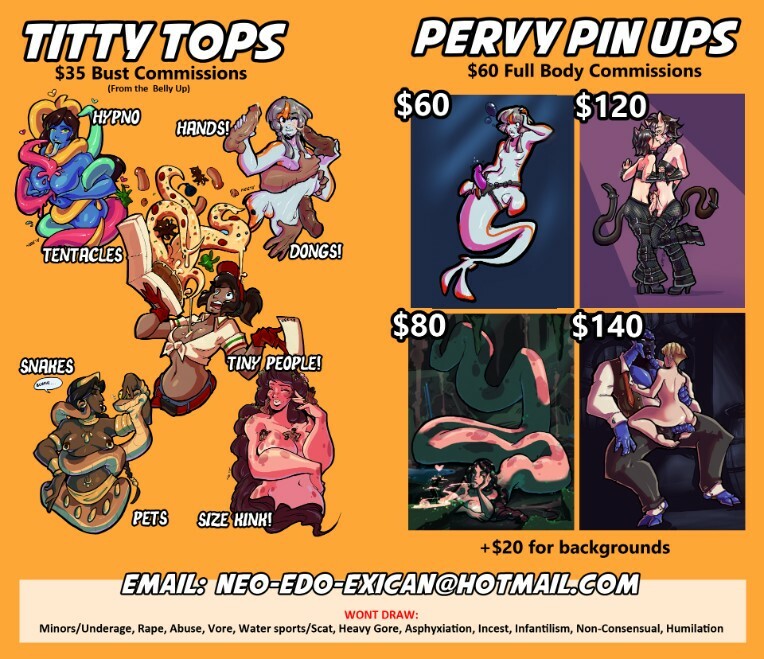 Hey folks! I need to make some cash and what better way than to draw some character busts for $35. I call em Titty Tops!
So here's the deal, You get a fully colored solo piece of a bust of your bae/bro/monster of choice and I draw em up either showing the goods or playing with Air Dongs/Tentacles/Hypno Eyes.
Also will be offering full body drawings $60 per face (backgrounds will be $20)
When sending the email please send/attach references for any details you are particular about.
If you'd like to see examples I post several of the tops on my TWITTER page:
https://twitter.com/Neo_Edo_Exican
WILL NOT DRAW:
Minors/Underage, Rape, Abuse, Vore, Water sports/Scat, Gore, Asphyxiation, Incest, Infantilism, Non-Consensual
Email: neo-edo-exican@hotmail.com
Accept: Paypal